about us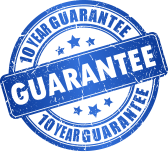 Woodroffe sheet metal started manufacturing skylights in 1975.
Innovative designs and development of new products lead to 4 Australian design awards for the Control-a-lite in 1980, 1985, 1987 and 1990.
Woodroffe have continued to be innovative and responsible for improved designs and manufacturing methods to the present day.
Woodroffe Skylights, Roof Windows, Hatchways, Low Line Vents and Controlalites are manufactured in Pooraka, Adelaide SA and provide these products to all states of Australia.
We have distributors of our products in Melbourne, Canberra, Sydney and Brisbane, all who can provide other products which on sell are sourced from Australian manufacturers.
We strive to provide a superior quality Australian made product, supporting the manufacturing industry while giving our customers value for money with the assurance of an investment that will last for many years.