Custom Roof Windows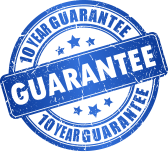 For over 40 years Woodroffe serviced the building industry in Australia as suppliers of the country's leading design and manufacturers of quality natural lighting products and we are committed to continue the tradition of manufacturing high standard, Australian made products.
The Woodroffe Roof Window has been carefully designed, developed and tested to ensure the highest quality product with the latest architecture and modern design.
The Woodroffe Roof Window has been selected for many projects including the prestigious Finger Bay Wharf project at Wooloomooloo N.S.W where 400 roof windows were required and the Kensington Bank project at Flemington Victoria.
Leading architects, building designers and government departments are specifying and installing our products.
The Woodroffe Roof Window is available in 3 options which include a Fixed, Manual Opening and Electric Opening.
All options are available in both standard and non standard sizes, are manufactured to suit all roof profiles and are colour matched with a two pack acrathane offering the full range of Colorbond colours and are fitted with a double glazed insulated glass unit with alternative glazing options available.
Fixed Roof Window
The Fixed window is available in all standard and non standard sizes, colour matched to the Colorbond range and fitted with an insulated glass unit.
You can make a feature of your roof window by splaying the shaft and allowing the outside natural beauty into your home.
Discuss your requirements with our experienced distributors.
Manual Opening Roof Window
The Manual window is available in all standard and non standard sizes, colour matched to the Colorbond range and fitted with an insulated glass unit, fly screen and an attic handle. When installed in out of reach places an eyelet and extendable handle is offered for ease of operation.
Electric Opening Roof Window
The Electric Opening roof window is available in all standard and non standard sizes, colour matched to the Colorbond range and fitted with an insulated glass unit, fly screen with options of operating with a spring loaded wall mounted switch or by remote control.
Roof Window Sizes
The Roof Window is available in 8 standard sizes. However being an Australian Manufactures Woodroffe Skylights can custom make windows of any sizes and we have been involved with the design and manufacture of many architectural windows of varying size assisting builders and architect achieve beautiful custom made features.
Stock sizes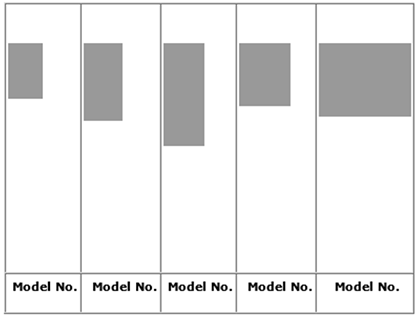 Ceiling Finishes
Our standard installation includes fitting of the product into the roof only.
Various shafts and ceiling finishes can be used, contact your distributor to discuss these options.
Generally these are mostly constructed with a plasterboard shaft connecting the Roof Window and the ceiling creating the perfect feature to your home.
Features of the Woodroffe Roof Window
Available in 8 standard sizes
Colour matched to the Colorbond Range
Manufactured to the highest quality to both the Australian Skylight and Glazing codes
10 Year Gaurantee
Reliable time tested fittings and accessories
100% Weather Sealed
Fixed, Manual or Electric designs
Window Blind
The window blind system can be supplied and installed at point of manufacture or can be supplied at a later stage to be retro fitted.
The system comprises of a pelmet, blind and fittings.
Extendable Rod
An extendable rod is available for out of reach applications up to 2.4 metres. A rod control eyelet is required with this system and replaces the standard handle winder.
Installation
The Woodroffe Roof Windows are completely finished and ready to install.
Installation is made easy due to the integral one piece flashing system, also saving valuable installation time.
As the product has been specifically engineered for Australian conditions, there is a range of flashings available to suit not only tile, but corrugated and decking profile metal roofing across all roof pitches (2°-85°) For detailed installation instructions, please contact your nearest distributor.
Technical Specifications
| Model No. | Outside (mm) | Throat (mm) | Min Penetration (mm) | Daylight Area (m²) |
| --- | --- | --- | --- | --- |
| 5570 | 520 x 705 | 500 x 750 | 550 x 800 | 0.29 |
| 5598 | 520 x 995 | 500 x 950 | 545 x 1025 | 0.43 |
|  55114 | 520 x 1165 | 500 x 1150 | 545 x 1185 |  0.51 |
| 7898 | 785 x 995 | 750 x 950 | 825 x 1025 | 0.68 |
| 114118 | 1155 x 1165 | 1135 x 1140 | 1180 x 1185 | 1.21 |
|  55140 | 520 x 1415 | 500 x 1400 | 545 x 1445 |  0.62 |
|  78140 | 785 x 1415 | 770 x 1400 | 825 x 1445 | 0.99 |
|   8484 | 840 x 845 | 830 x 835 | 890 x 895 | 0.61 |
Outside: This is the overall dimension of the surround, i.e the size of the Roof Window as it appears on a roof
Throat: This is the internal dimension of the Liner, i.e the size of the Roof Window as it appears from inside a room
Penetration: This is the minimum dimension between purlins (without removing and trimming) to enable the Roof Window to be installed. This dimension is taken from outside the gyprock fixing angle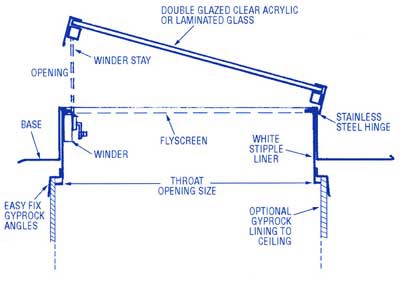 Glazing Performance
The Roof Window features outstanding solar control characteristics, in both glass and acrylic glazing applications. Both materials offer low UV transmittance (up to 99% elimination) and year round comfort due to excellent thermal performance.
Depending upon the type selected critical performance figures range from 0.55-0.95 for the shading co-efficient and 3.5-6.0 for the U-Value. Other factors that have been considered are the maximum visible Light Transmittance, Solar Transmittance, the maximum elimination of Ultra Violet Light and Noise Reduction.
For further information on the performance of these points, please request a specification sheet.
NATA Testing (NATA – National Association of Testing Authorities, Australia)
The complete Woodroffe Roof Window product range has been tested to meet accreditation. The testing was conducted in a NATA certified laboratory in accordance with the Australian Standard AS 4285-1995 Skylights. The three tests conducted were
Watertightness
Resistance to Concentrated Loads
Resistance to Wind Pressures.
In all tests, both products exceeded minimum requirements.
To view the test results for Woodroffe opening and fixed
Please contact us for more information for a free no obligation measure and quote.