Custom Roof Windows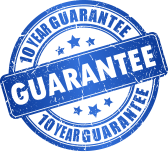 For nearly 50 years Woodroffe Skylights have serviced the building industry in Australia as a manufacturer of quality natural lighting products. We are committed to continue the tradition of manufacturing a high standard, Australian made quality products.
The Woodroffe Custom Roof Window has been carefully designed, developed and tested to ensure the highest quality product with the latest architecture and modern design.
The Woodroffe Custom Roof Window has been selected for many projects including the prestigious Finger Bay Wharf project at Woolloomooloo N.S.W where 400 roof windows were required and the Kensington Bank project at Flemington Victoria.
The Woodroffe Custom Roof Windows are generally fixed but are available in Manual Opening and Electric Opening depending on the size required.
Woodroffe Custom Roof Windows are manufactured to suit all roof profiles and are made from the full range of Colourbond colours and are fitted with a Hi spec double insulated glass unit with alternative glazing options available.
Features of the Woodroffe Custom Roof Window
• Available in any size
• Colour matched to the Colourbond Range of roof colours
• Manufactured to the highest quality to both the Australian Skylight and overhead Glazing standards
• 10 Year Guarantee
• Reliable time tested fittings and accessories
NATA Testing (NATA – National Association of Testing Authorities, Australia)
The complete Woodroffe Roof Window product range has been tested to meet accreditation. The testing was conducted in a NATA certified laboratory in accordance with the Australian Standard AS 4285-1995 Skylights. The three tests conducted were
Watertightness
Resistance to Concentrated Loads
Resistance to Wind Pressures.
In all tests, both products exceeded minimum requirements.
To view the test results for Woodroffe opening and fixed
Please contact us for more information for a free no obligation measure and quote.