privacy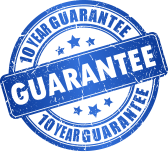 Woodroffe Skylights Web Sites Privacy Statement
Woodroffe Skylights ABN: 83 095 846 709. All rights reserved.
Head Office: 59A Langford Street, Pooraka SA 5095. Ph: (08) 8359 7300 – Fax: (08) 8359 6444.
Woodroffe Skylights is subject to the Privacy Act 1998 (the Act).
The following sets out how Woodroffe Skylights will deal with personal information related to the content and use of its web sites.
1. Collection of Information
Information Automatically Logged
Woodroffe Skylights may make a record of your visit and logs any of the following information for statistical and business purposes – the user's server address, the user's domain name, IP address, the date and time of the visit, the pages accessed and documents downloaded, the previous site visited and the type of browser used.
Security Information
Woodroffe Skylights sites have security measures in place to protect against the loss, misuse, and alteration of the information as defined in the Security Policy.
Cookies
A cookie is information that a Web site puts on your hard disk so that it can remember something about you at a later time. (More technically, it is information for future use that is stored by the server on the client side of a client/server communication.) It is possible to disable the accepting of cookies by your web browser, however doing so may restrict your ability to access some web pages.
Unique identifiers are also used to store information about visitor's preferences, to enable the dynamic display of the site according to your preferences when you return.
Registration Forms
If personal information is collected via a website this will be done by sufficiently secure means.
Individuals will be provided with alternative means of providing personal information to Woodroffe Skylights, other than via the website.
For certain applications, our site's registration forms require users to give contact information (like name and email address).
External Links
Some sites contain links to other sites. Woodroffe Skylights is not responsible for the privacy practices or the content of such Web sites.
2. Use of personal information
Personal information you supply on-line will be used by Woodroffe Skylights in conducting the business of the Woodroffe Skylights. Such uses include matters related to administration, provision of services and the dissemination of information to staff, and current strategic partner, Topline Promotions.
Contact information from registration forms is used to get in touch with the visitor to a website when necessary, for example when the visitor is seeking information.
3. Disclosure of personal information
Woodroffe Skylights will not disclose personal information concerning you, including your email address, to parties outside the Woodroffe Skylights except in accordance with its Privacy Policy which conforms to the requirements of the the Act .
4. Data Quality/Access
Woodroffe Skylights will always try to maintain accurate, complete and up-to-date information. The necessary procedures are in place to facilitate amendments and verification of personal information. If you think that your personal information retained by Woodroffe Skylights requires changing please contact us.